Real Estate: Licensing
Real Estate License Exam Review & Prep
Exam Ready: Intensive National Review
Get the edge you need to pass—the first time!
Every state exam includes National content. It's critical that you master these topics to succeed.
No one wants to fail their state exam. Make no mistakes—the questions are tough. Created and taught by real estate experts, Exam Ready will give you the knowledge you need to prepare with confidence.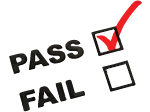 Real Estate Test Prep: Includes All-Day Class or Webinar and Assessment Tests
Exam Ready: Intensive National Review
Course Credit:
No Credit - Test Preparation Only
Learn More
Tuition:
$79.00