Illinois Real Estate Broker License: Get Started
Take the First Step in Your Journey Today!
Our pre-license courses fulfill your educational requirements and flexibility in your schedule. With multiple class locations and adaptable learning options (webinar and self-study), our students consistently outperform those from other schools regarding the state exam. Enroll now, pay later with
.

Don't be fooled by other schools. Our claim is based on state data, not some quiz that we created.
Only need the 15-credit-hour Applied Course or the 60-credit-hour Topics Course?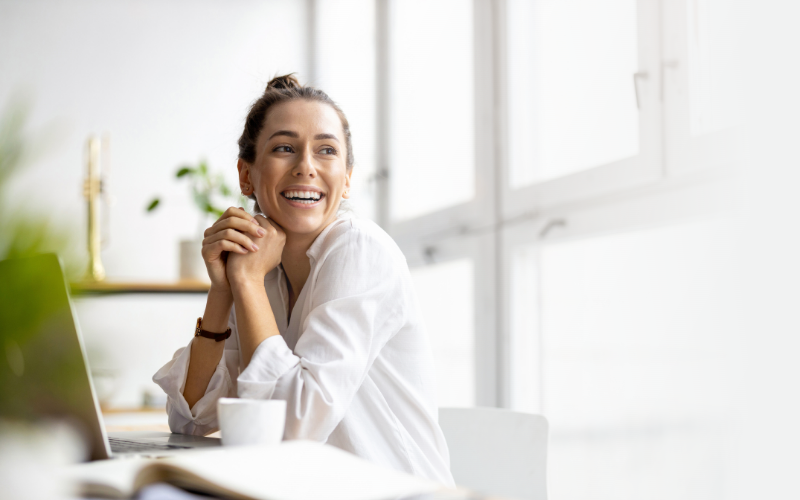 More Options. More Locations. More Opportunity.
In addition to our Niles and Lincoln Park offices, we are now offering pre-license courses in South Loop, West Loop, and Wicker Park. Making education accessible is what we do. Check out some of our upcoming classes and enroll in a location near you!
Why Consider a Broker License?
You want a career or part-time opportunity that offers flexibility

You desire high-income potential

You want a more thorough understanding of the real estate industry

You want to take advantage of real estate investment opportunities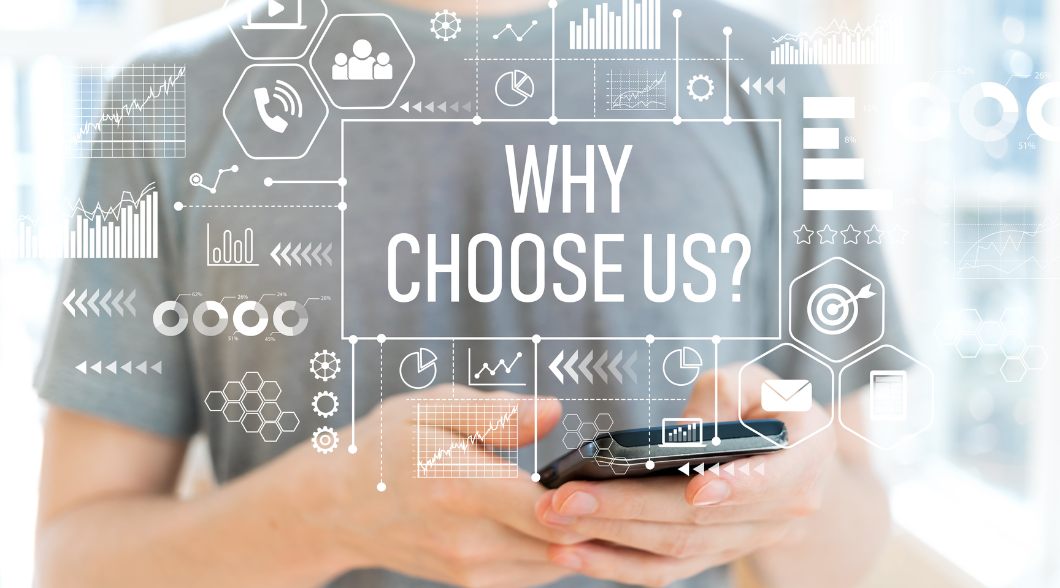 Why Real Estate Institute?
Because your success matters! You're not just joining an industry-led licensing and continuing education school; you're joining a network of people who will be with you every step to ensure your success.
Critical concepts in the broker pre-licensing program are thoroughly explained, and all your questions will be answered. We know what you need to be successful at exam time and obtain your real estate broker license.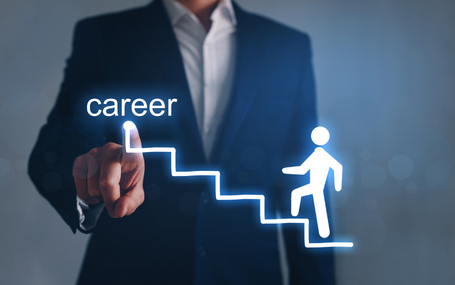 What A Career In Real Estate Means For You
Work as a real estate broker in Illinois. When you take a broker course with Real Estate Institute, you can rest assured that you will receive the experience requirements needed to have a successful career in real estate. Industry experts lead all our programs.
Real estate professionals rave about our Illinois broker pre-licensing programs upon completion. Lead open houses, negotiate deals, process real estate transactions, etc. Begin your journey as a real estate agent today!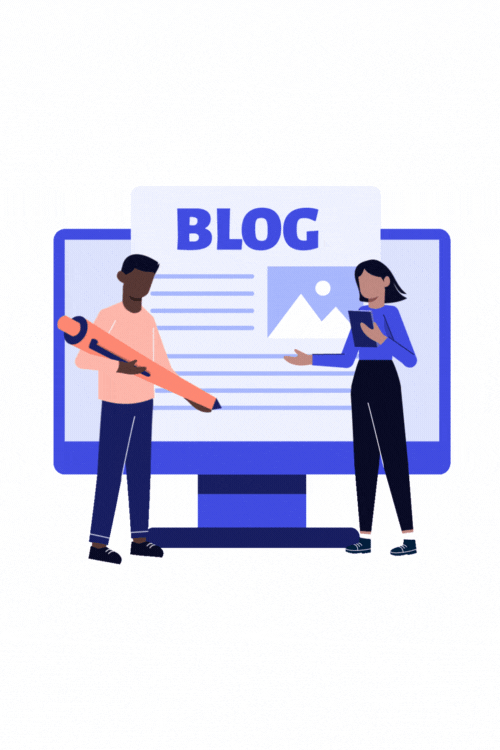 Broker Pre-License Blogs
Stay up-to-date or learn something new. Read some of our blogs:
Illinois Real Estate Broker License Requirements:
You must be at least 18 years old
Hold a high school diploma or equivalent
You must complete a 75-credit-hour state-approved pre-license program
Pass the state license exam
Frequently Asked Questions
Find answers to our most commonly asked questions.
VIEW FAQs
Links and Additional Resources
IL Real Estate Pre-License
Is Real Estate Institute approved by the IDFPR as a pre-license school?
Yes. Real Estate Institute is approved by the Illinois Department of Financial and Professional Regulation. Education Provider #515.000001. We offer courses that are required as prerequisites for the Leasing Agent, Broker, and Managing Broker licensing examinations.
What makes your school different from the others?
Our quality programs, dedicated and knowledgeable instructors, and outstanding service set our school apart. When you successfully complete our course, you will have all the knowledge you need to pass the state examination. Quizzes for each homework lesson allow students to see how they are doing as they progress through the course. Along with the reinforcing tools included with our programs, qualified instructors are available to provide additional assistance.
Real Estate Institute offers students all these additional resources for one simple reason: we want you to pass the state examination!
What's the best way to determine which real estate license I should consider?
We recommend that you review our license comparison. We have designed well organized, high quality programs for each Illinois real estate license type. Please see additional FAQs for each license type.
Does your school offer financial aid or can I pay the course tuition over time?
We have partnered with Affirm, who offers financing options that enable our students to enroll today and pay later. This extends our traditional payment options, such as credit/debit cards and cash.
Click here to learn more.
Is Real Estate Institute owned by a real estate brokerage company?
No. We are an independent school, licensed and approved by the State, as is our coursework. We are not here to recruit you into the real estate business. We are here to help students obtain or meet their real estate education requirements.
Must I be a citizen of the United States or Illinois to hold a Real Estate License in Illinois?
No. To hold an Illinois real estate license, the state requires that you meet the age and education requirements, have a Social security number, and be of good moral character.
Where can I find more information about Illinois real estate licensing?
Does Illinois offer license reciprocity with any other states?
Illinois offers reciprocity if you are already licensed in some other states. Please view these details at the IDFPR website and contact the IDFPR to discuss your specific licensing requirements. IDFPR-approved coursework and examinations may still be required for you to earn a license in Illinois.
IL Real Estate Pre-License - Broker
Who is required to hold a Broker license?
Individuals who represent prospects and owners in the sale, exchange, management, and leasing of residential, commercial, and industrial properties as well as farm and vacant land are required to hold a license.
What are the requirements for me to become a Real Estate Broker?
State law requires that the applicant must:
Be at least 18 years old
Hold a high school diploma or equivalent
Complete a 75-credit-hour state-approved pre-license program
Pass the state license exam
Be of good moral character
Does Real Estate Institute offer a state-approved pre-license course for Brokers?
Yes. We offer individual courses and discount packages that satisfy the state requirements and are designed to prepare candidates for the state licensing exam.
How soon after enrolling in the Broker program will I receive my course materials?
Upon enrollment, students will have immediate access to course materials online. Additionally, we will ship you a printed copy of your textbook too.
If you enroll in one of our classroom programs within a week of the start date, we will hold your materials to pick up on the first day.
Please call if you wish to arrange for expedited shipping (such as FedEx) for an additional fee.
Do your courses include instructor support?
Yes. This is an area where our school really stands out.
Students in our real estate pre-license programs are strongly encouraged to contact us for one-on-one instructor assistance throughout the program. This one-on-one support is available to all students, including those who attend our classroom programs. We're committed to each student's success!
I tend to learn better in a structured, classroom environment. Do you offer a live class for the Broker Pre-License requirement?
Real Estate Institute offers three convenient programs, to meet your individual learning needs. You can satisfy your entire Illinois pre-license education requirement by either completing our Flex Path, Directed-Track or Fast-Track programs. Directed-Track and Fast-Track are the two live, structured options.
Our Directed-Track live program provides students with additional structure and support to guide you through the course at a moderate pace. We have classroom and webinar options available. Click for more information on the Directed-Track program.
Our Fast-Track classroom program also provides additional structure and support, but moves at a much faster pace, allowing you to navigate all of curriculum in two weeks (not including school final exam)! Click for more information on the Fast-Track program.
Can I complete all of the coursework online via self-study?
The state does not permit a complete self-study program. A significant portion of the pre-license coursework may be completed via self-study, but all applicants are required to complete a 15 Hour Broker Pre-License Applied program that must be completed in an interactive format.
Our Flex Path program allows you to complete the first 60 hours via self-study. The remaining 15 hours would be completed by attending live webinar sessions. You can find additional information about our Flex Path program here.
I am interested in your Flex Path program. When are sessions offered for the 15 credit-hour interactive course?
For our Flex Path program, the first 60 hours of Broker Pre-License Topics is completed self-study. The remaining 15 hours of Broker Pre-License Applied Real Estate Practices is completed by attending live webinars. You may view our webinar schedule here.
What is the difference between a Broker license and Managing Broker license?
All individuals seeking to become a real estate licensee in Illinois for the first time (other than those dealing only with the leasing of residential real estate) must apply for a Real Estate Broker license.
After holding a Broker license for at least two years, licensees may elect to complete additional pre-license education and apply for a Managing Broker license. Managing Brokers are permitted to perform all of the same activities as a Broker, but may also choose to sponsor their own license or those of other licensees (Residential Leasing Agents, Brokers, and Managing Brokers).
Why would I choose the Broker license over the Residential Leasing Agent license?
Individuals who hold a Residential Leasing Agent license are restricted to performing leasing activities for residential properties only. Individuals who hold a Broker license may perform activities related to the leasing or sale of any type of property including residential, commercial, industrial, etc.
Where can I find the course to become a Real Estate Salesperson?
The entry-level license to perform activities related to the sale or leasing of any type of property including residential, commercial, industrial, etc is a Real Estate Broker license. Prior to 2011, the title of this license was called Real Estate Salesperson. There is no longer a license titled Real Estate Salesperson in Illinois.
What if I don't pass a quiz or exam that is part of the program?
In general our programs are designed to aide students who are having any difficulties in our programs. A retake quiz or exam is part of most courses. Please call us or see the course instructions provided with your course materials for specific course requirements.
Will I need to purchase an additional "exam prep" course if I enroll in your pre-license program?
No. Our Broker Pre-License programs include all of the tools that you need to successfully complete the education requirements and prepare to pass the state licensing examination.
However, for customers who are looking for additional resources to increase their confidence, we refer them to Exam Smart.
Where can I take my course final exam?
License law does not permit students to complete self-study exam(s) alone. A proctor must administer the exam(s) and ensure that test-taking rules are enforced.
We have on-site testing at our school locations on select dates or you may test online with our approved proctoring service.
We have partnered with a 3rd party service to administer all online exams. If you are interested in online testing, please visit our Online Proctor page for technical information and additional details.
All exams must be scheduled in advance.
How many questions are on your school final exam?
The complete 75 hour Broker Pre-License course final exam consists of 150 multiple choice questions. The test is divided as follows:
• 100 National questions based on the Broker Pre-License Topics course.
• 50 Illinois questions based on the Broker Pre-License Topics course.
What is the passing score for the school final exam?
You must score 75% or better on both the national and Illinois school exams.
If you receive a lower score than 75%, you will be permitted one additional attempt to pass an alternate final exam. A total of two attempts will be included with your tuition.
If you do not pass the final examination on your second attempt, you can request a third and final attempt. This is a $35 fee.
Failing all your attempts at the school final exam will result in failure of the course.
What happens after I pass my school final exam with Real Estate Institute?
After you pass our final exam, you will be issued a transcript that authorizes you to attempt the state licensing examination. The state licensing examination is offered daily at locations throughout the state. They also provide remote proctoring options as well.
Do my courses expire?
All courses expire six months after the date of enrollment. In some cases, expired pre-license course enrollments may be extended for a fee within a year of original enrollment. Courses cannot be extended beyond the 1-year anniversary of the original enrollment.
Are attorneys exempt from the education requirements?
Yes. Applicants who are currently admitted to practice law by the Supreme Court of Illinois and are currently in active standing are exempt from the education requirements. However, these individuals are still required to pass the state examination.
How difficult is it to find work after I receive my license?
Usually, not difficult at all. You will find that most brokerage firms are always looking for new agents. It's always best to start by calling or stopping in to offices in your area.
How long will it take before I start making money in real estate?
Beginning a career in real estate is more like opening your own business than starting a job. It will take time for you to begin generating the income you desire, and everyone's timetable will be different. In the long run, though, financial gain is usually only limited by an agent's willingness to work and desire to succeed.
Do I need to be sponsored in order to start a course, take the examination, or obtain a license?
A sponsoring Broker is not required until after you have passed the state exam, but before you apply for the license. Residential Leasing Agent and Broker licensees must have a Managing Broker sponsor to obtain their license. A Managing Broker licensee may sponsor him or herself or may be sponsored by another Managing Broker.
Once I have the license, how often does it need to be renewed?
Real estate licensees have a two-year renewal cycle. Broker licenses expire April 30th of the even years; Managing Broker licenses expire April 30th of the odd years. Both of these licenses require continuing education for renewal.
I currently hold an active real estate license in a state that has a reciprocity agreement with Illinois. What are the education requirements for me to get an Illinois license?
Currently Illinois has reciprocity with a few other states (click here to see the list). Applicants must meet the Illinois reciprocity qualifications in order to receive an Illinois license.
Please email IDFPR at FPR.RealEstateEducation@Illinois.gov for further questions.